Smart Contract Crypto Project Cardano Potential ADA Token Price Prediction For 2030
Cardano (ADA) is the eighth largest cryptocurrency with a market cap of nearly $16.5 billion. It is also one of the most sought-after cryptos in the market with significant daily trading volume. The crypto reached an all-time high of $3.09 in September last year but it is now down 85% from its ATH and trading at $0.49. Its price is struggling to break the $1 mark and might not breach it in the short term. However, Finder's panel is bullish on Cardano for the long term and predicted its price for both 2025 and 2030.
Cardano Price Prediction For 2025 & 2030
The Finder's panel of Fintech specialists has painted a positive picture for Cardano claiming that the current price is at a discount. Investors who purchase the dips on ADA and hold on to the long term could reap most of the rewards it offers.
The panel predicted that Cardano might reach $2.95 by 2025 but still be shy of its previous ATH of $3.09. Coming to 2030, Finder's panel has projected that Cardano might significantly move forward and reach $6.54.
Below is the chart prediction for Cardano for 2025 and 2030.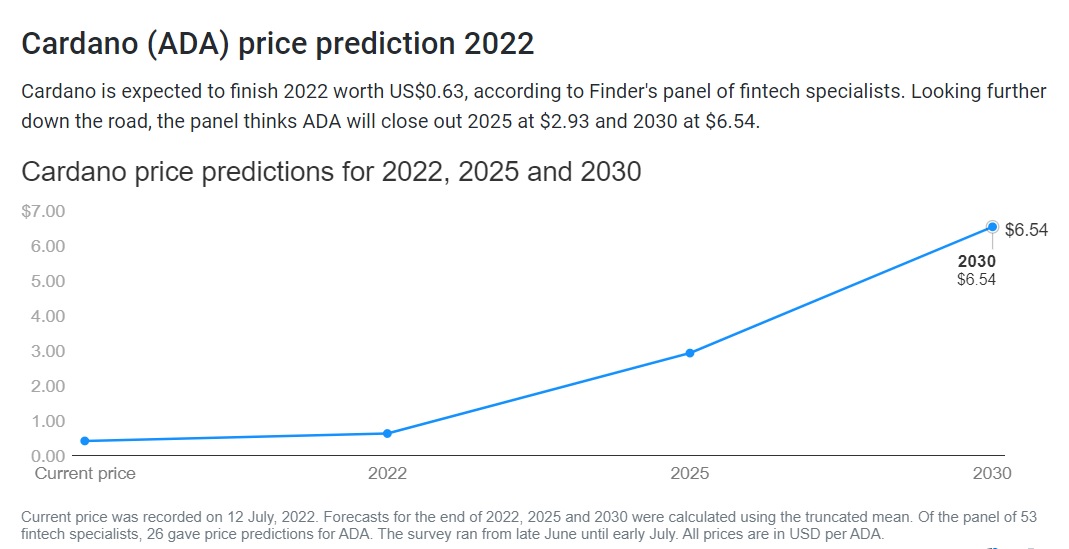 Dr. Iwa Salami, co-director of the Centre for FinTech, believes that Cardano's blockchain value is crucial. He claimed that ADA's use-cases will likely increase in the coming years which would reflect positively on its price. Dr. Salami also predicted that ADA's price could be $0.60 by the end of 2022.
Can Cardano Reach $6.54?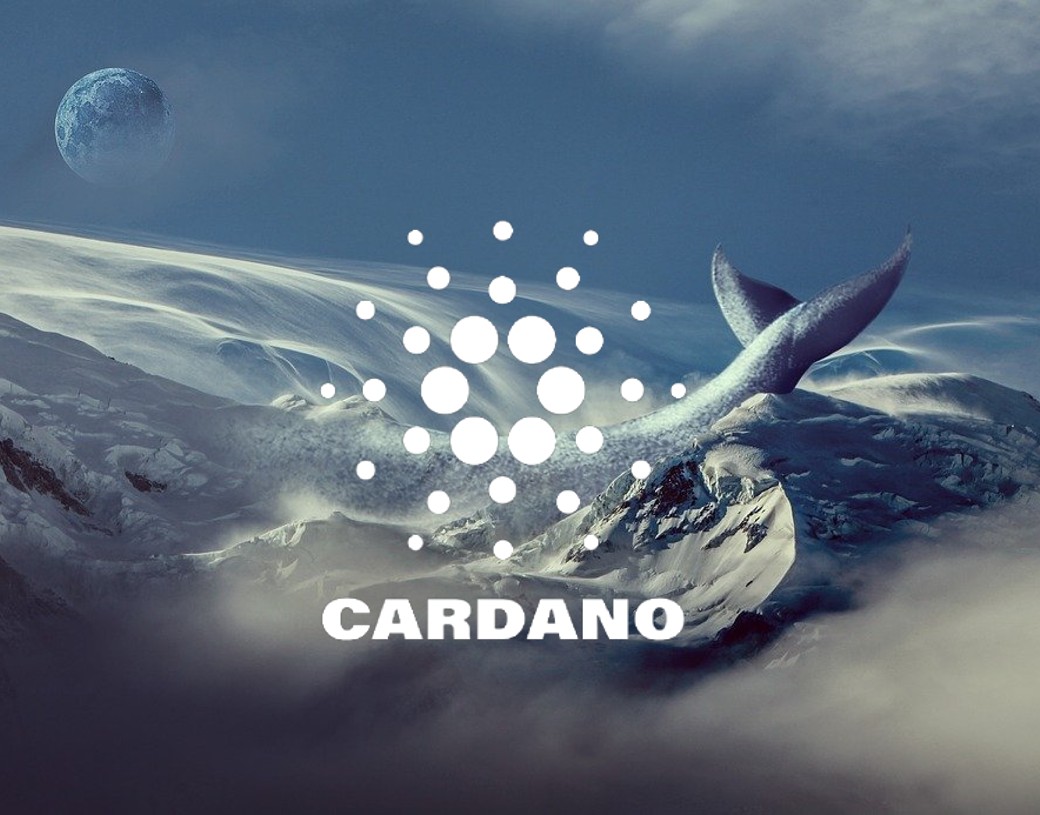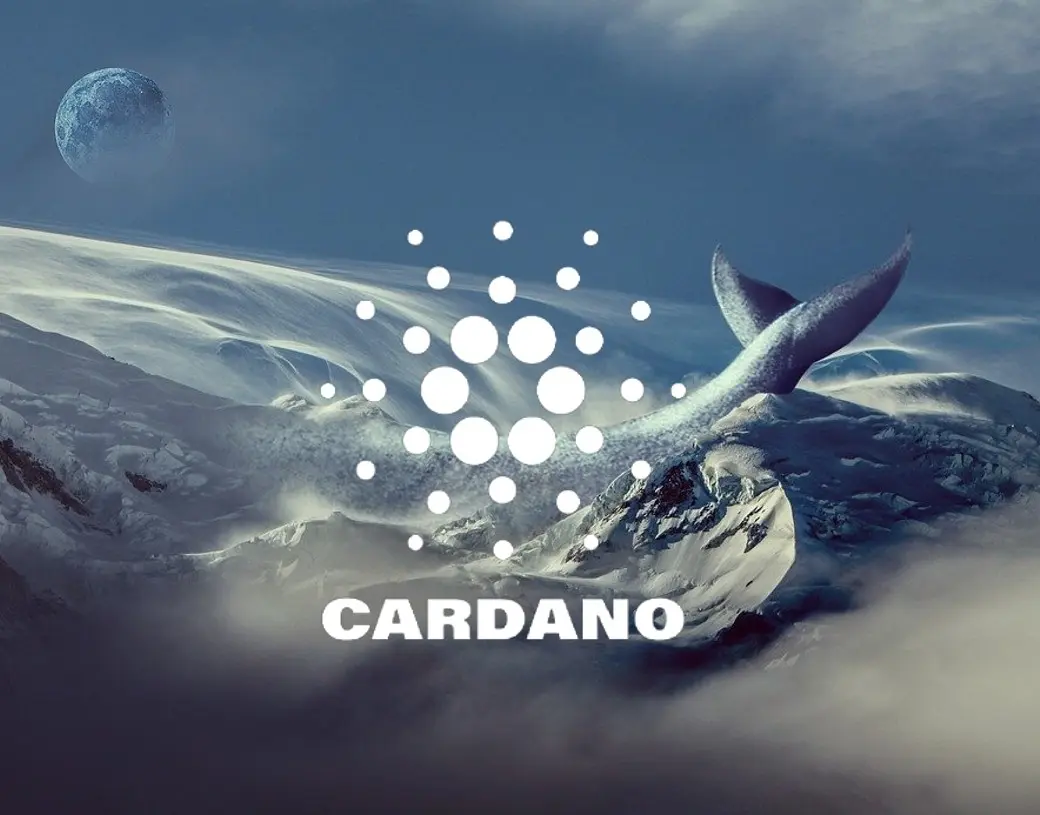 The Finder's panel has looked down the road for Cardano positioning it in a favorable position. Holding on to the long term is always a safe choice. The crypto markets might see further growth down the line and could attract more investors as the years pass.
However, eight years has its ups and downs filled with bumpy roads. The bumps include inflation, recession, wars, and threats of economic collapse, among various other factors. Read here to know how predictions can certain times change course and lead to a new and unimaginable direction.
Therefore, it is advised to invest only when you can afford it and not blindly purchase the current dips. At press time, Cardano was trading at $0.48 and is up 8.1% in the 24 hours day trade.