Crypto Friendly Countries To Watch
According to the latest report from CoinCub, Germany and USA share the stage for being the most crypto-friendly countries. Germany and the U.S. scored equal points across multiple metrics, bringing them together to the top sweet spot. Germany had taken the top place in Q1 2022, and now the U.S. is standing next to it in the Q2 report. In Q1, the U.S. was at the third position and below Singapore. However, Singapore fell below in Q2, taking third in the list.
Top 10 Crypto-friendly Countries
Below is the top 10 list of crypto-friendly countries as per a survey conducted by CoinCub:
Germany and the USA
Singapore
Australia
Switzerland
France
The Netherlands
Portugal
Canada
Hong Kong
Japan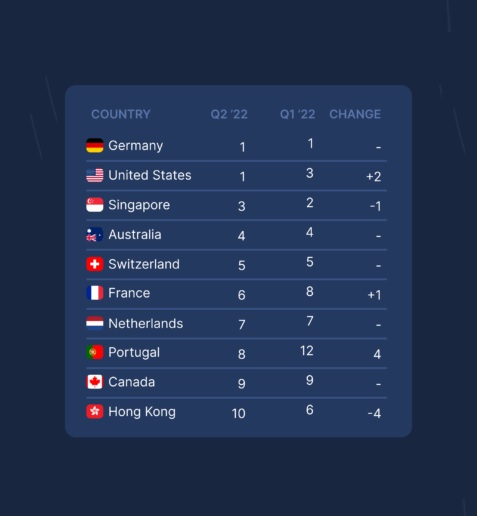 However, the United Kingdom comes below Japan, taking the 11th spot on the crypto-friendly countries list. According to the survey, China, Pakistan, Uzbekistan, and Cuba are among the least crypto-friendly countries in the world.
"Germany, the number one crypto country in last quarter's Q1 rankings, now has to share its top spot with the USA in the latest Q2 rankings for 2022. Germany moved to number one in Q1 2022, driven by its unparalleled decision to allow Bitcoin investments in one of its largest savings institutions," data from CoinCub read.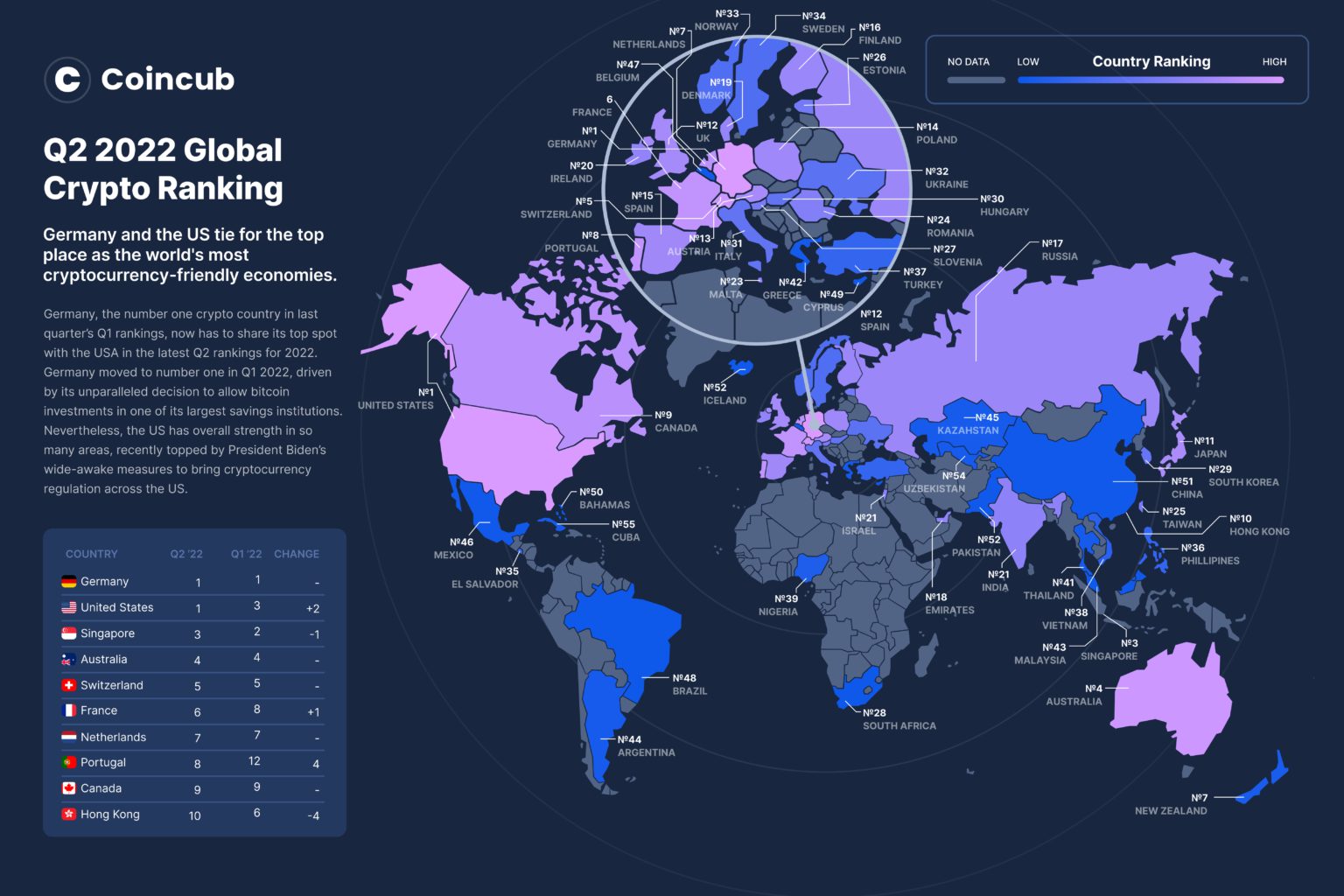 While Germany's efficiency is noted in the crypto sphere, CoinCub explained American strength in the sector. The survey shows how the United States caught up with Germany in the last three months and succeeded. "Nevertheless, the U.S. has overall strength in so many areas. Recently topped by President Biden's wide-awake measures to bring cryptocurrency regulation across the U.S."
CoinCub has taken these metrics while calculating quarterly rankings:
Government policies toward cryptocurrency
Current legislation
Taxes on cryptos
Crypto investments
Crypto startups
CBDCs status
Blockchain education.
You can read the full report from CoinCub here.