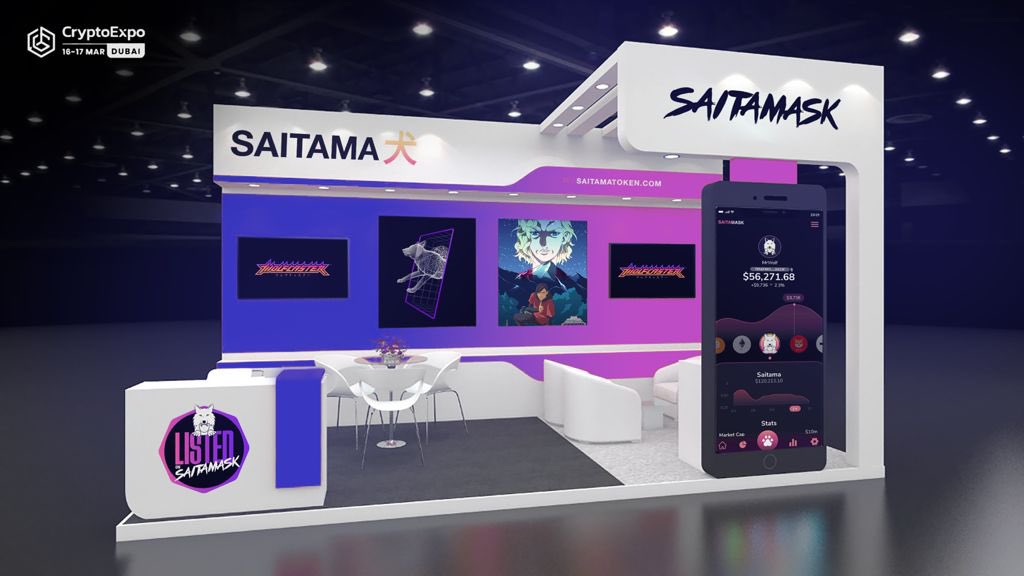 Internet sensation Hasbulla Magomedov is all set to make an appearance at Saitama's Crypto Expo Dubai exhibition.
The social media influencer from Dagestan, popularized by videos of his pranks and shenanigans, will be "exclusively available at Saitama booth", according to a post shared by Chief Marketing Officer, Elon Mansur. Saitama fans and well wishers attending the expo would be greeted by Saitama's and Hasbulla presence as soon they walk through the main entrance of the Festival Arena in Dubai.
Hasbullish?
Hasbulla, also known as 'mini-Khabib' by UFC fanatics, is a close associate of former UFC Lightweight Champion Khabib Nurmagomedov. The pair is often seen jesting around in short clips and videos posted by Hasbulla. Notably, Saitama and Khabib Nurmagomedov's fight club Eagle Fight Club entered a multi-million dollar deal just a week ago. Under the partnership, Saitama's logo will appear on fighter clothes and the octagon, among other areas.
Apart from creating content, Hasbulla is also an active figure in the NFT space. A collection of 10,000 unique 'Hasbulla-themed' NFTs are available on the Ethereum Blockchain and @Hasbulla_NFT supervises large bids and sales. NFT marketplace OpenSea showed that the floor price for Hasbulla NFTs was 0.228 ETH, amounting to a dollar value of nearly $600.
Saitama Stall
Meanwhile, fans got a more out and out look at Saitama's stall after a few glimpses were shared yesterday. The booth is seen donning its chief product SaitaMask, a background wall which reads 'hello' in Arabic, and a seating area towards the center. A few Saitama followers attending the expo revealed that Saitama was the first booth attendees would see while entering the event.