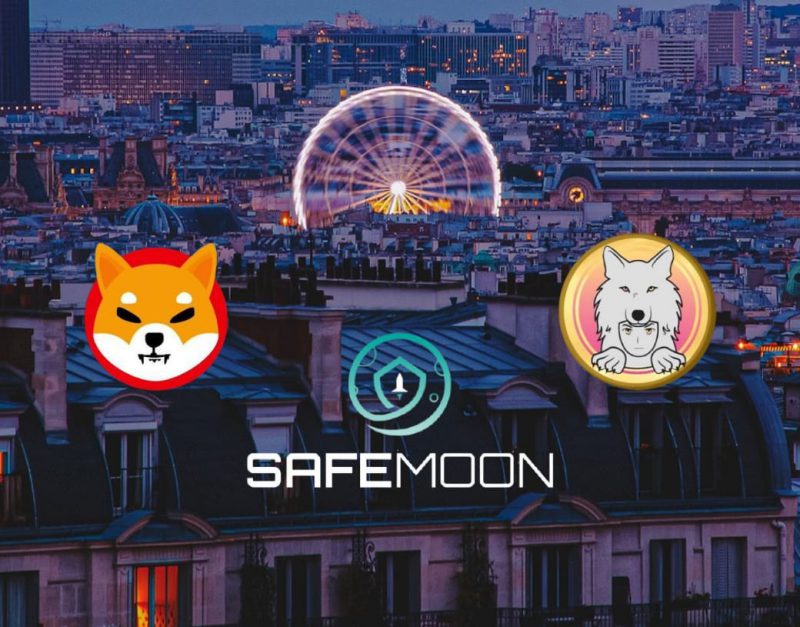 The list of Europe's top 10 most viewed cryptocurrencies on CoinMarketCap is out and three meme-tokens made it to the list. The tokens include Shiba Inu, Saitama, and Safemoon. Also, Multiverse Capital token took the sweet top spot while Bitcoin came at second position.
Shiba Inu was the third most viewed crypto in Europe on CoinMarketCap and Ethereum stood below it at the fourth position. On the other hand, Saitama was the fifth most viewed crypto on the website while Safemoon took the sixth spot.
Solana, Wonderland, Cardano, and MetaPets took the seventh, eighth, ninth, and tenth slot respectively. The data was collected between December 31, 2021, to January 6, 2022, and was released by CMC.
Here are the top 10 most viewed #crypto coins for the continent of #Europe on #CoinMarketCap ✨

(1/3) pic.twitter.com/14nokm4vl9

— CoinMarketCap (@CoinMarketCap) January 18, 2022
The development shows that meme-tokens now stand shoulder-to-shoulder with stable coins and command attention from investors. A new wave of investors entered the market after Elon Musk invested in Dogecoin in February 2021.
The Tesla CEO repeatedly tweeted about Doge and gave out interviews about its prospects all throughout the year. Musk is single-handedly responsible for bringing in a new wave of investors, mostly millennials into the crypto market.
Data collected by Crypto.com shows the number of worldwide crypto investors reached 221 million in June 2021. Before Musk's involvement in Dogecoin (February 2021) crypto investors stood at around 143 million only. That's a surge of 78 million new investors, all in just a span of four months. The majority of the new investors poured their money into Dogecoin, Shiba Inu, and Safemoon as the price remains affordable.
The influx of new investors created a strong and vibrant community base that is reflected on social media today. The crypto market took a completely different route post Musk's involvement in Dogecoin and made it more engaging.
Will Meme-tokens Like Dogecoin, Shiba Inu, Safemoon, Saitama Fade Away?
Meme-tokens are highly unlikely to fade away as long as the Space X founder Elon Musk has Dogecoin's back. Doge is undoubtedly the leader of all the meme-tokens in the market and is Musk's favorite coin. His interest in Doge doesn't seem to go away as he's bringing in utility and making it an option for accepting payments.
Just recently, Musk announced that Dogecoin will be accepted a legal payment on Tesla's website for selected merchandise. Doge's price quickly shot up +15% within minutes and later declined slowly. It could be only a matter of time before meme-tokens find support on their own than depend on Musk's support. When that day comes, meme-tokens will be here to stay.
At the time of publishing Shiba Inu was trading at $0.00002783 and is down -0.99% in the days trade. Safemoon was trading at $0.00212806 and is down -1.7%. Saitama is trading at $0.000000036585 and is down -1.1% in the 24-hours day trade.
via this site