AMP is seeing chatter as investors theorize on Russia using crypto to hedge against sanctions
The ongoing conflict between Ukraine and Russia has come to a head in recent days. As a result, Russia is coming under a flurry of sanctions from the U.S. and a host of other nations. While the Russian economy takes a nosedive in the wake of these sanctions, crypto bulls argue that Russian citizens can find refuge in digital currency. One project, Amp (AMP-USD), is a currency of discussion in this circle. As a result, AMP crypto price predictions are on the rise.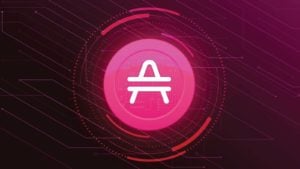 Source: Shutterstock
Amp is the cryptocurrency that underlies the Flexa mobile app. Using Flexa, users can store AMP tokens and a variety of other cryptocurrencies, be it Bitcoin (BTC-USD), Ethereum (ETH-USD) or others. Flexa also has global partnerships with many different franchises across the food, software, theater and home goods industries, among others.
Of course, this offers Russian citizens a way to hedge against the plummet of the ruble's value. Yet, there are broader implications for the Russian government to tap a network like Flexa to help deflect some of the punishing blows the sanctions are dealing.
Russia is, even before its invasion of Ukraine and subsequent economic collapse, a country that is looking to embrace cryptocurrency. Russian President Vladimir Putin is pushing against government agencies' desires to ban the currency, saying the country is well equipped to lead the crypto-mining industry. As such, Putin is pushing for legislation regulating the asset class.
AMP Crypto Price Predictions Heat Up at the Prospect of Russian Adoption
Experts seem to think Russia could really lean into cryptocurrency as a hedge against global sanctions. One way investors are seeing is through Flexa. Indeed, the app is already underlying retail payments in El Salvador. Should the country adopt a service like Flexa, it could severely undermine efforts of sanctions.
The reality of the situation is not highly likely; Russia is still a ways away from legalizing crypto on an institutional level. However, that still doesn't leave out the possibility for a broader adoption of the app by citizens across Eastern Europe. As the app continues to grow and thrive, it and other apps like it will become common ways through which people hedge against economic turmoil.
That being said, where will AMP be heading through 2022 as it continues to build out a user base and receive attention from discussions like this? Let's look at some AMP crypto price predictions and see what analysts think: